Writing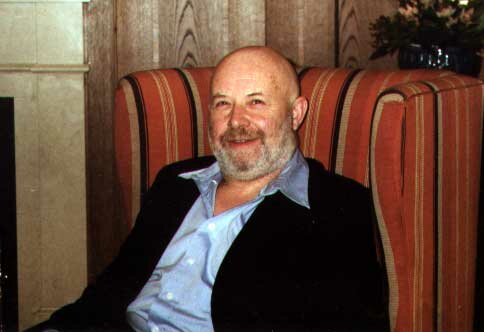 We are very happy to sign these copies for you and to customise them with a personalised dedication of your choice, such as "To . . . With Best Wishes from . . . " Books bought directly from us in this way are only 15.00 or $25 (USA) each, plus carriage -- and that includes our special authors' signing and personalised dedication service.
You can buy the books direct from us by sending a cheque made payable to The Fanthorpe Management Consultancy and posting it to
Patricia Fanthorpe,
Sole Agent & Manager,
48 Claude Road,
Roath,
Cardiff,
Wales, UK
CF24 3QA

Please call for the cost of postage Telephone: 44-(0)2920-498368

Book Titles

The Oak Island Mystery
The World's Greatest Unsolved Mysteries
The World's Most Mysterious People
The World's Most Mysterious Places
Mysteries of the Bible
Death the Final Mystery
The World's Most Mysterious Objects
The World's Most Mysterious Murders
Unsolved Mysteries of the Sea
The World's Most Mysterious Castles
Mysteries and Secrets of the Masons
"Lionel and Patricia Fanthorpe's new book 'The World's Most Mysterious Murders' takes the reader on an incredible journey into the paranormal. The stories in this book are simply chilling to read; an astonishing look at some of history's most gruesome murders. I've had the pleasure of having Lionel on my radio show twice, and both times the e-mail response has been overwhelmingly positve! There is a huge audience for this topic, and Lionel and Patricia have tapped into it.
- Joe Salzone, WGBB Radio in New York"
All the above titles are published by Hounslow Press, part of the Dundurn Group, 8 Market Street, Suite 200, Toronto, ON, M5E 1M6, Canada. They are also available from your nearest bookshop and from Internet booksellers. Tell your local bookseller that they are available from Gazelle Book Distributors, White Cross Mills, Hightown, Lancaster, UK, LA1 4XS. Telephone 44(0)1524 68765. Website:www.gazellebooks.co.uk
Mysteries of Templar Treasure and the Holy Grail 2004 Edition (Originally published as Rennes-le-Chateau: its Mysteries and Secrets)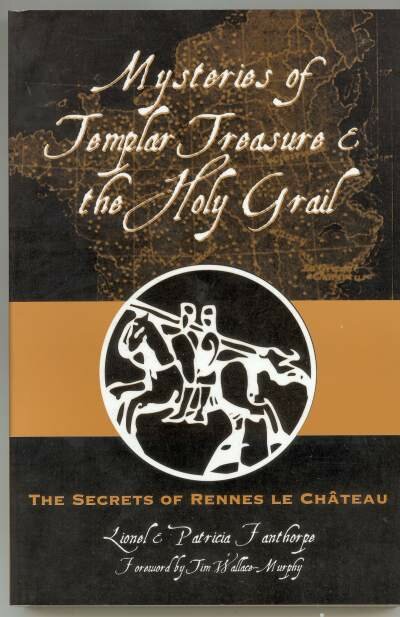 New Foreword by Best-selling author Tim Wallace-Murphy. ISBN 1-57863-315-X This one is published by Red Wheel/Weiser, 368 Congress Street, 4th Floor, Boston, MA, 02210. USA. Also obtainable in the UK from Airlift Book Company, 8 The Arena, Mollison Avenue, Enfield, Middlesex, England, EN3 7NJ, your local bookshop or Internet booksellers. We will also be very happy to supply signed personalised copies at 15 or $20 each.
Down the Badger Hole
Down the Badger Hole This one is a connoisseur's anthology of Lionel's early Badger Books Science Fiction and Fantasy from the 'fifties: an absolute must for all serious collectors of vintage pulp fiction. The Introduction is by Lionel & Patricia Fanthorpe; the Foreword is by Science Fiction Hugo Award Winner, Dave Langford. Once again it's available signed and personalised from us for 12 or $25 each, or from your local bookshop or Internet booksellers.

Earth, Sea and Sky
an anthology of 100 of Lionel's poems including several of his prize-winners. Available directly from us, signed, for only 7.50 or $12 (USA) plus postage.
Talking Stones (The book of the TV Series) Obtainable from Gomer Press, Llandysul, SA 44 4QL Phone: 44 (0)1559 362 371 Fax: 44(0)1559 363 758, or from the Welsh Books Council website: http://www.gwales.com or via Internet booksellers.
| | |
| --- | --- |
| | |
All titles from Bishopsgate (as illustrated) are now obtainable directly from us

at £2 each including postage and packing within the UK. There is an extra £1.50 postage and packing for overseas customers.
Children's books below from Bishopsgate packed with beautiful illustrations by Charles Coleman. £3 each including free postage and packing.